St. Martin Overview
Saint Martin has a land area of 87 km, 53 km of which is under the sovereignty of France and 34 km under the sovereignty of the Kingdom of the Netherlands. This is the only land border shared by these two countries anywhere on Earth. The main cities are Philipsburg (Dutch side) and Marigot (French side). The Dutch side is more heavily populated. The largest settlement on the entire island is Lower Prince's Quarter, on the Dutch side.
The highest hilltop is the Pic Paradis (424 metres on center of a hill chain (French side). But both sides are hilly with large mountain peaks. This forms a valley where many houses are located. There are no rivers on the island, but many dry guts. Hiking trails give access to the dry forest covering tops and slopes.
Detailed Map of St. Martin
Weather
Like the other islands in the Caribbean, Saint-Martin has a tropical climate. The average annual temperature is 80.6°F, peaking at around 89.6°F. Temperatures rarely dip below 68°F. The temperature on St. Martin is stable and benefits from the trade winds. There is no rainy season as such and the showers are rather short. In spite of the stable temperature on the island, there are two seasons : the dry season from December to April, and the wintering season from May to November.
Top Things to Do in St. Martin, from a Cruise Ship - Created by BoostVacations.com Staff
Top Things to Do in St. Martin, from a Cruise Ship - Feel free to add, vote or provide feedback to the list
Jun 08, 2014 - en.wikipedia.org -

25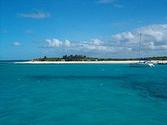 The Prickly Pear Cays, sometimes spelled Prickley Pear Cays, are a small pair of uninhabited islands about six miles from Road Bay, Anguilla, in the Leeward Islands of the Caribbean. They are divided by a narrow boat channel between Prickly Pear East and Prickly Pear West.
Jun 08, 2014 - en.wikipedia.org -

22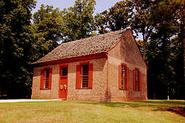 St. Martin's Episcopal Church is a historic Episcopal church located on Route 113 at the intersection with Route 589 in Showell, Worcester County, Maryland. Much of the original Flemish bond brick structure is retained. Built as the first parish church of Worcester Parish, which had been established in 1753, it was started in 1756 and completed in 1759.