St. Maarten Overview
Sint Maarten is a constituent country of the Kingdom of the Netherlands. It encompasses the southern half of the Caribbean island of Saint Martin, while the northern half of the island constitutes the French overseas collectivity of Saint-Martin. Its capital is Philipsburg. Its population is 37,000 on 34km. The island is famous for its runway at Princess Juliana International Airport, in which landing aircraft pass within at least 20 feet of Maho Beach below, due to the close proximity of the runway to the sea.
St. Maarten's economy is mostly based on tourism, either from tourists staying on the island or day tourists from the many cruise lines that dock in the Philipsburg harbour.
Detailed Map of St. Maarten
Weather
Tropical climate.The average annual temperature is 80.6°F, peaking at around 89.6°F. Temperatures rarely dip below 68°F.The temperature on St. Martin is stable and benefits from the trade winds. There is no rainy season as such and the showers are rather short
Top Things to Do in St. Maarten, from a Cruise Ship - Created by BoostVacations.com Staff
Top Things to Do in St. Maarten, from a Cruise Ship - Feel free to add, vote or provide feedback to the list
Jun 02, 2014 - en.wikipedia.org -

25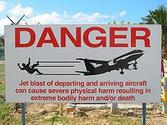 Maho Beach is a beach on the Dutch side of the Caribbean island of Saint Martin, in the country of Sint Maarten. It is famous for the Princess Juliana International Airport adjacent to the beach.
Jun 02, 2014 - en.wikipedia.org -

26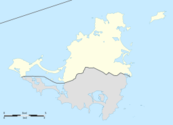 From Wikipedia, the free encyclopedia Orient Bay ( French: Baie-Orientale) is a coastal community and beach on the French side of the island of Saint Martin in the Caribbean. It lies on the east coast of the island. Until 1985 the area was undeveloped. Damage caused by Hurricane Luis in 1995 was quickly repaired.
Jun 02, 2014 - stmaartenzoo.com -

20

The St. Maarten Zoo is the only zoological park on St. Martin, with a variety of birds, mammals and reptiles.
Jun 02, 2014 - atlantisworld.com -

20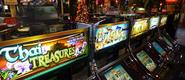 Atlantis World Casino St Maarten on Atlantis World | Casinos in St Maarten
Jun 02, 2014 - igy-isledesol.com -

28
The Yacht Club at Isle de Sol is St. Maarten's newest megayacht club. Isle de Sol is perfectly positioned near the Simpson Bay Bridge and has magnificent, highly secure and private surroundings not to mention impressive facilities that will delight the most discerning yachters from around the globe..
Jun 02, 2014 - en.wikipedia.org -

23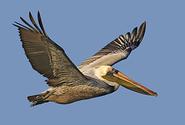 Fort Amsterdam is a historic fort on the island of Saint Martin, near the Sint Maarten town of Philipsburg. The fort was built by the Dutch in 1631. Located near Great Bay and Little Bay, it was soon captured by the Spanish who occupied it as a military post until 1648.