San Diego, CA Overview
According to SDSU professor emeritus Monte Marshall, San Diego Bay is "the surface expression of a north-south-trending, nested graben". The Rose Canyon and Point Loma fault zones are part of the San Andreas Fault system. About 15 miles (24 km) east of the bay are the Laguna Mountains in the Peninsular Ranges, which are part of the backbone of the American continents.
The city lies on approximately 200 deep canyons and hills separating its mesas, creating small pockets of natural open space scattered throughout the city and giving it a hilly geography.Traditionally, San Diegans have built their homes and businesses on the mesas, while leaving the urban canyons relatively wild. Thus, the canyons give parts of the city a segmented feel, creating gaps between otherwise proximate neighborhoods and contributing to a low-density, car-centered environment. The San Diego River runs through the middle of San Diego from east to west, creating a river valley which serves to divide the city into northern and southern segments. The river used to flow into San Diego Bay and its fresh water was the focus of the earliest Spanish explorers. Several reservoirs and Mission Trails Regional Park also lie between and separate developed areas of the city.
Notable peaks within the city limits include Cowles Mountain, the highest point in the city at 1,593 feet (486 m) Black Mountain at 1,558 feet (475 m) and Mount Soledad at 824 feet (251 m). The Cuyamaca Mountains and Laguna Mountains rise to the east of the city, and beyond the mountains are desert areas. The Cleveland National Forest is a half-hour drive from downtown San Diego. Numerous farms are found in the valleys northeast and southeast of the city.
In its 2013 ParkScore ranking, The Trust for Public Land reported that San Diego had the 9th-best park system among the 50 most populous U.S. cities.ParkScore ranks city park systems by a formula that analyzes acreage, access, and service and investment.
Detailed Map of San Diego, CA
Weather
San Diego is one of the top-ten best climates in the Farmer's Almanac and is one of the two best summer climates in America as scored by The Weather Channel.
Top Videos for Cruise Destination San Diego, CA–Created by BoostVacations.com Staff
Top Videos for Cruise Destination San Diego, CA– Created by BoostVacations.com Staff. Feel Free to add, vote or provide feedback to the list.
Aug 04, 2014 - youtube.com -

6
California travel expert Veronica Hill of http://www.CaliforniaTravelExpert.com shares her San Diego travel video in this episode of "California Travel Tips." San Diego California is home to more activities per square mile than perhaps any other place in the world. This laid-back surfer town is packed with hotels, restaurants and attractions, making it a great choice for any budget.
2
Top 5 Attractions, San Diego, California (San Diego Travel Video)
Aug 04, 2014 - youtube.com -

8
Take a tour of Top Travel Attractions of San Diego, California - part of the World's Greatest Attractions series by GeoBeats. Hey, it is your host, Naomi. I would like to show you the top 5 attractions of San Diego.
3
San Diego, California Travel Guide - Must-See Attractions
Aug 04, 2014 - youtube.com -

8
http://bookinghunter.com San Diego, California, is one of the most culturally diverse cities in the United States and, arguably, one of the most beautiful. The whitewashed stucco buildings give a Mediterranean-style flavor to the architecture while the culture has a decidedly Mexican influence to it (Tijuana is just a short drive over the border).
4
San Diego - California - USA Travel Guide, Tourism, Vacation
Aug 04, 2014 - youtube.com -

8
World Travel https://www.youtube.com/user/World1Tube San Diego, California, USA Travel Guide http://bit.ly/19PQVuU San Diego - California - USA Travel Guide, Tourism, Vacation Sun, surf and exquisite scenery are the qualities most visitors seek in San Diego. Nestled in the southern-most corner of California's coastline, the city is blessed with sun and temperate weather year round.
5
List 10 Tourist Attractions in San Diego
Aug 04, 2014 - youtube.com -

7
san diego tourist attractions, california, san diego tourism and travel video, La Jolla Shores and Coronado Island features san diego beaches.
6
Visit San Diego - Travel tips, attractions and activities you must know about.
Aug 04, 2014 - youtube.com -

8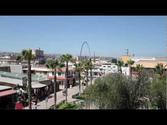 7
Tourist Attraction & Historical Site-San Diego Presidio Park
Aug 04, 2014 - youtube.com -

6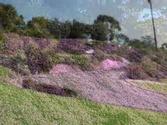 San Diego's Junipero Serra museum is an official historical landmark. Listed as the first Spanish mission founded in California, it holds a story of culture, religion, politics and conquests. From Spain's exploration and colonization of North America to Indian, Mexican and American conquests - this fort is a living testament of all who have passed through.
8
San Diego, California Bird's Eye View - Tourist Attraction
Aug 04, 2014 - youtube.com -

7
San Diego, California tourist alert! A hot spot in southern California. The Sky Tower in Sea World offers panoramic views of America's Finest City - a must on your 'to do' list.
9
San Diego 9, California Tour Collage Video - youtube.com/tanvideo11
Aug 04, 2014 - youtube.com -

8
Powered by http://www.tanmarket.com - San Diego Tourism - Tourism is a major industry owing to the city's climate, its beaches, and numerous tourist attractions such as Balboa Park, Belmont amusement park, San Diego Zoo, San Diego Zoo Safari Park, and SeaWorld San Diego.
Aug 04, 2014 - youtube.com -

6