Samana, Dominican Republic Overview
Samana is located on the coast of the Atlantic Ocean in the northeastern part of the Dominican Republic. It is known for its mountains of which it is almost entirely formed. Samana has numerous beaches.
Most of the territory is occupied by the Sierra de Samana, a short mountain range with steep slopes but no high mountains. The highest mountain is Monte Mesa (605 m). The Samana city is an important tourism destination and is the main center for whale-watching tours. It is considered one of the most beautiful areas of the Dominican Republic, yet remains one of the least known by Dominican natives in general and foreign visitors in particular. The tropical forests, coconut groves, hundreds of cozy alcove beaches with turquoise crystal clear waters, waterfalls, protected national parks, a protected bay, a peninsula.
Detailed Map of Samana, Dominican Republic
Weather
June is the hottest month in Samana with an average temperature of 27°C (81°F) and the coldest is January at 24°C (75°F) with the most daily sunshine hours at 9 in September. The wettest month is September with an average of 152mm of rain. The best month to swim in the sea is in August when the average sea temperature is 29°C (84°F).
Top Things to Do in Samana, Dominican Republic, from a Cruise Ship - Created by BoostVacations.com Staff
Top Things to Do in Samana, Dominican Republic, from a Cruise Ship - Feel free to add, vote or provide feedback to the list
Jun 02, 2014 - rudysrancho.com -

76
Jun 02, 2014 - tainopark.com -

64
El parque histórico más grande del caribe con una increíble escenificación historia, con más de 25 situaciones en tamaño real. Un viaje al pasado 1500 años, donde conocerás una fabulosa civilización desaparecida y el choque entre dos culturas producto de el desembarco de Cristóbal Colon... todo esto y mucho mas, lo descubrirás aquí.
Jun 02, 2014 - es.wikipedia.org -

58
Cayo Levantado también conocido a veces como "Isla Bacardi", es un islote en la bahía de Samaná, que pertenece administrativamente a la Provincia de Samaná, al noreste de la isla La Española en la República Dominicana. Se trata un destino turístico conocido en ese país.
Jun 02, 2014 - en.wikipedia.org -

60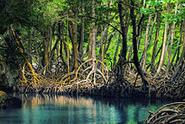 Los Haitises National Park is a national park located on the remote northeast coast of the Dominican Republic. It is a protected virgin forest with little road access. The number of tourists allowed is limited, but since 2000 it has been a relatively popular destination for ecotourism.
Jun 02, 2014 - es.wikipedia.org -

60
En el Censo de Población y Vivienda de 2002, el último realizado en el país, la población de El Limón está incluida en el municipio de Santa Bárbara de Samaná.
Jun 02, 2014 - whalesamana.com -

68
Samana Dominican Republic Whale Watching Tours. Whale Samana with Kim Beddall at Samana Port in Dominican Republic. "Safe, Sensitive Whale Watching with Kim Beddall" in Samana, Dominican Republic. An Experience of a Lifetime, not to be missed! Whale Watching Observation Tour in Samana Bay Dominican Republic with Canadian Animal Advocate Kim Beddall of Whale Samana.
Jun 02, 2014 - simple.wikipedia.org -

76
Samaná Bay (Spanish, Bahía de Samaná) is a big bay in the northeast of the Dominican Republic, south of the Samaná Peninsula. Christopher Columbus gave the name of "Golfo de las Flechas" (Gulf of the Arrows) to the bay. It has about 65 km east-west and 25 km north-south.
Jun 02, 2014 - elvalle-samana.com -

56
Still a secret but not for long. Several month ago very difficult to get to and now just cleaned up the road to Playa el Valle. Engineers now working to measure and plan the new road and bridges.