Roatan, Honduras Overview
Roatan, located between the islands of Utila and Guanaja, is the largest of Honduras Bay Islands. The island was formerly known as Ruatan and Rattan. It is approximately 77 kilometres (48 mi) long, and less than 8 kilometres (5.0 mi) across at its widest point. The most populous town of the island is Coxen Hole, capital of Roatan municipality, located in the southwest. Other important towns include French Harbour, West End, Sandy Bay and Oak Ridge (the capital of Jose Santos Guardiola municipality).
The main strip of the island is the coastal beach town of West End which also doubles as the island's main tourism hub and its center for diving. West End features a wide variety of bars and restaurants. Adventure and leisure activities on Roatan include scuba diving, snorkeling, eco-tourism and adventure sports like ziplining, sport fishing, para sailing, paddle boarding, underwater submarine tours and glass-bottom boat trips. Boat charters are also available weekly from West End & West Bay to Cayos Cochinos and Utila.
Detailed Map of Roatan, Honduras
Weather
Roatan has a tropical rainforest climate with no dry season. The area within 25 miles of this station is covered by oceans and seas (100%). Over the course of a year, the temperature typically varies from 73°F to 90°F and is rarely below 69°F or above 92°F.
Top Things to Do in Roatan, Honduras, from a Cruise Ship - Created by BoostVacations.com Staff
Top Things to Do in,Roatan Honduras, from a Cruise Ship - Feel free to add, vote or provide feedback to the list
May 28, 2014 - blueharbortropicalarboretum.com -

72
Watch our video! Welcome to Blue Harbor Tropical Arboretum, Roatan's working "Tropical Eden" covering over 160 eco-friendly acres. Here you will find uniquely spectacular tropical display gardens, seasonal fruit and nut orchards, the only tropical botanical "Conservatory" with a 12 ft waterfall in the Caribbean and over 70,000 heads of lettuce and herbs in a working hydroponic produce and herb farm.
May 28, 2014 - earthmamasroatan.com -

62
Westend's only Yoga Center, café, smoothie bar and eco garden all in one location on Roatan.
May 28, 2014 - tabyanabeach.com -

73
Where White Sand Meets Turquoise Water in the Bay Islands Roatan, in the Bay Islands of Honduras, is home to Tabyana Beach's spectacular cruise excursion on the best Roatan beach.
May 28, 2014 - carambolagardens.com -

58
CarambolaBotanical Gardens and Nature Trails Sandy Bay, Roatan, Honduras where we showcase nature at its finest! Our eco-friendly tours are a must when visiting Roatan Island. "Take A Walk On The Wild Side" The 100% natural 40 acres of the Carambola Botanical Gardens and their many jungle trails offer a perfect place for hiking, wildlife and scenic photography, eco tours, Professor/student tours, bird watching, nature studies, and of course, relaxation.
May 28, 2014 - underwatermuseumroatan.com -

68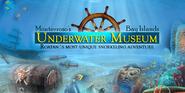 Check out http://underwatermuseumroatan.com! Roatan Shore Excursions/ Cruise Ship Excursions- 40 ft Sailing Yacht Charter, Underwater Museum, ATV's, Iguana Farm, Canopy Tour, Deep Sea Fishing, Ship Wrecks, Jonesville Pirates, liveaboard diving, dolphin show, horse riding
May 28, 2014 - mahoganybaycc.com -

81
May 28, 2014 - tranquilseas.com -

67
Stay in ocean view rooms at Roatan's true hidden gem and island hideaway. Authorized Padi Dive Resort, restaurant & bar, private pool, boat tours and snorkel trips
May 28, 2014 - mayanprincess.com -

74
Discover a unique Premium all-inclusive resort on one of the best Caribbean beaches featuring every amenity you can imagine. Enjoy beach & poolside canopied lounging, snorkeling & diving on the largest barrier reef in the Western hemisphere, unlimited premium liquor & entertainment and activities in a laid-back Caribbean atmosphere.
May 28, 2014 - grandroatanresort.com -

80
Grand Roatán luxury Home Amenities West Bay Beach include Infinity Pool, Beach Club with cocktail service, Modern Design, fully equipped kitchen..Roatan beach resort on stunning West Bay Beach, offering high-end vacation rentals & luxury real estate in a world-class beachfront setting.
May 28, 2014 - sharpeyoga.com -

68