Puntarenas, Costa Rica Overview
Puntarenas is the capital and largest city in the Province of Puntarenas, on the Pacific coast of Costa Rica. The
eponymous and oddly shaped province has its largest section in the South, far from the capital.
Detailed Map of Puntarenas, Costa Rica
Weather
Puntarenas is generally hotter than the Costa Rican Central Valley, with daytime highs ranging from 30°C to 35°C in the coldest/hottest months, respectively.
Top Things to Do in Puntarenas, Costa Rica, from a Cruise Ship - Created by BoostVacations.com Staff
Top Things to Do in Puntarenas, Costa Rica, from a Cruise Ship - Feel free to add, vote or provide feedback to the list
May 28, 2014 - santuariolapas.com -

38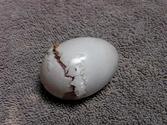 The Macaw Sanctuary at El Manantial is a Costa Rican wildlife conservation charity working to save and protect endangered species from extinction. Headquartered in Aranjuez de Puntarenas, El Manantial works with some of the most endangered native birds of Costa Rica, focusing on the rarest species and the most fragile habitats.
May 28, 2014 - es.wikipedia.org -

44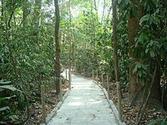 Parque Nacional Carara es un Parque Nacional en el Área de Conservación Pacífico Central que se encuentra cerca de la costa del Pacífico de Costa Rica, entre los cantones de Turrubares y Garabito. Con aproximadamente 52 km 2 de superficie, este parque protege la cuenca del río Grande de Tárcoles, cerca de Orotina, e incluye una de las mayores poblaciones remanentes de guacamaya roja en el país.