Muscat, Oman Overview
Muscat is located in northeast Oman, at 24°00′N 57°00′E. The Tropic of Cancer passes south of the area. It is bordered to its west by the plains of the Al Batinah Region and to its east by Ash Sharqiyah Region. The interior plains of the Ad Dakhiliyah Region border Muscat to the south, while the Gulf of Oman forms the northern and western periphery of the city. The water along to coast of Muscat runs deep, forming two natural harbours, in Muttrah and Muscat. The Western Al Hajar Mountains run through the northern coastline of the city.
Volcanic rocks are apparent in the Muscat area, and are composed of serpentine and diorite, extending along the Gulf of Oman coast for ten or twelve 16 kilometres (9.9 mi) from the district of Darsait to Yiti.Plutonic rocks constitute the hills and mountains of Muscat and span approximately 30 miles (48 km) from Darsait to Ras Jissah. These igneous rocks consists of serpentine, greenstone and basalt, typical of rocks in Southeastern regions of the Arabian Peninsula. South of Muscat, the volcanic rock strata is broken up and distorted, rising to a maximum height of 6,000 feet (1,800 m), in Al Dakhiliyah, a region which includes Jebel Akhdar, the country's highest range. The hills in Muscat are mostly devoid of vegetation but are rich in iron.
Detailed Map of Muscat, Oman
Weather
Muscat features a hot, arid climate with long and very hot summers and warm "winters". Annual rainfall in Muscat is about 10 cm (4 in), falling mostly from December to April.
Top Videos for Cruise Destination Muscat, Oman–Created by BoostVacations.com Staff
"Top Videos for Cruise Destination Muscat, Oman– Created by BoostVacations.com Staff. Feel Free to add, vote or provide feedback to the list.
1
OMAN, MUSCAT - CITY TOUR
Jul 11, 2014 - youtube.com -

44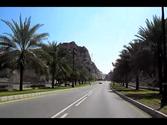 This video will take you to city tour within few minute which normally you will need not-less than two hours continue driving starting from Al amerat hill road to Muttrah through beautifull Darsait road then continue to Al Bustan through old Muscat to wadi Al kabir to CBD area Ruwi up-to Al Sahwa tower.
2
Muscat, Oman - Waterfront & Corniche HD (2013)
Jul 11, 2014 - youtube.com -

42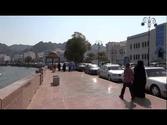 Muscat is the capital of Oman. It is also the seat of government and largest city in the Governorate of Muscat. As of 2010 census, the population of the Muscat metropolitan area was 734,697. The metropolitan area spans approximately 1,500 km2 (580 sq mi) and includes six provinces called wilayats.
3
A Tourist's Guide to Muscat, Oman
Jul 11, 2014 - youtube.com -

40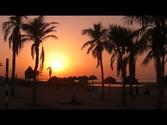 We visit the sights of Muscat
4
A Drive In Muscat, Oman
Jul 11, 2014 - youtube.com -

40
5
Muscat capital of Oman - Unravel Travel TV
Jul 11, 2014 - youtube.com -

36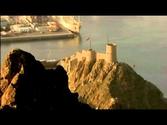 Muscat is the capital of Oman. Muscat was ruled by various indigenous tribes as well as foreign powers such as the Persians and the Portuguese Empire at various points in its history. A regional military power in the 18th century, Muscat's influence extended as far as East Africa and Zanzibar.
6
Muscat - Capital of Oman
Jul 11, 2014 - youtube.com -

45
Make a trip to one of the most fascinating capital cities of the world: Muscat! Abu Dhabi Travel presents some of the unique sights of the Capital Area. A film by Bernardo Löwenstein, Abu Dhabi Travel: www.AbuDhabiTravel.Net
Jul 11, 2014 - youtube.com -

34
Visit to the Grand Mosque and to the Sultan's Palace
8
Oman Air A330 Take off Muscat to Zurich, view to airport and more
Jul 11, 2014 - youtube.com -

45
Airbus A330 Oman Air, takeoff at Muscat International Airport to Zurich. You see the airport and also the construction for (probably) a new airport building, parts of the safety video briefing, the flight information system (in English and Arabic) and, at the end of the movie, the generic fasten your seatbelt message.
9
Oman Air Flight Review : WY101 Muscat to London by KonstiYH
Jul 11, 2014 - youtube.com -

32
In celebration on the joyous occasion of the Birthday of HM Sultan Qaboos and Oman's 43rd National Day on 18 November 2013, KonstiYH would like to dedicate this Oman Air WY101 flight review to all Omani and the dedicated work force of the National flag carrier of the Sultanate of Oman and the Oman aviation industry.
Jul 11, 2014 - youtube.com -

46