Montego Bay, Jamaica Overview
Montego Bay is a tourist destination with duty-free shopping, a cruise line terminal and several beaches. The city is backed by picturesque low mountains. It is the capital of the parish of St. James and the second largest city in Jamaica.
Montego Bay is known for its large regional hospital (Cornwall Regional Hospital), port facilities, second homes for numerous upper class Jamaicans from Kingston as well as North Americans and Europeans, fine restaurants, and shopping opportunities. The coastland near Montego Bay is occupied by numerous tourist resorts, most newly built, some occupying the grounds of old sugar cane plantations with some of the original buildings and mill-works still standing. The most famous of these are the White Witch's Rose Hall and Tryall, both of which now feature world-class golf courses.
Detailed Map of Montego Bay, Jamaica
Weather
Top Things to Do in Montego Bay, from a Cruise Ship - Created by BoostVacations.com Staff
Top Things to Do in Montego Bay, from a Cruise Ship - Feel free to add, vote or provide feedback to the list
Jun 02, 2014 - horsebackridingjamaica.com -

104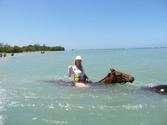 Jun 02, 2014 - croydonplantation.com -

102
In rural Jamaica, close to Montego Bay, the working plantation Croydon in the Mountains is well known for its pineapples and coffee and welcomes visitors on the guided plantation tour.
Jun 02, 2014 - en.wikipedia.org -

104

Rose Hall is a Georgian mansion in Montego Bay, Jamaica, noted for the legend of the White Witch of Rose Hall. Rose Hall is widely regarded to be a visually impressive house and the most famous in Jamaica.
Jun 02, 2014 - en.wikipedia.org -

105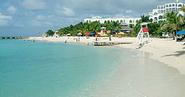 Doctor's Cave Beach Club, Montego Bay (also known as Doctor's Cave Bathing Club) has been one of the most famous beaches in Jamaica for nearly a century. It is noted for its crystal-clear turquoise waters and near-white sand. Its sheltered location provides calm waters encouraging even the most diffident swimmers to practice safely.
Jun 02, 2014 - mobayyachtclub.com -

95
Welcome To Montego Bay Yacht Club
Jun 02, 2014 - greenwoodgreathouse.com -

100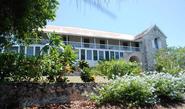 Jun 02, 2014 - en.wikipedia.org -

102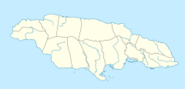 Founded in 1958 and designed by Ralph Plummer, it features a 6,800 yard 18-hole course. In 1963, it hosted Shell's Wonderful World of Golf match between Dow Finsterwald and Peter Alliss. It has also hosted the LPGA Tour's The Jamaica Classic from 1988 to 1990 and the unofficial PGA Tour event Johnnie Walker World Golf Championship from 1991 to 1995.
Jun 02, 2014 - bellefieldgreathouse.com -

87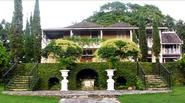 Jun 02, 2014 - en.wikipedia.org -

74
See also Marine protected areas and Marine reserve as many areas called parks are wholly or partly marine conservation reserves. A marine park is a park consisting of an area of sea (or lake) sometimes protected for recreational use, but more often set aside to preserve a specific habitat and ensure the ecosystem is sustained for the organisms that exist there.