Mayreau, Grenadines Overview
Mayreau is the smallest inhabited island of the Grenadines, with an area of about 1.5 sq. miles and a population of about 300. The population is centered in an unnamed village, located on a hilltop in the south-west of the island. It is an isolated community, accessible only by boat. The island gets much of its water from three catchments set on the east side of the island. One serves the resort at Saltwhistle Bay and two serve the village. Saline Bay is named for the salt pond just east of the sandy beach. The island is populated mostly by fishermen and supported by tourism.
Main spots are; the beautiful brick and stone Catholic Church of the Immaculate Conception and a Pentecostal church. From the crest of the hill behind the Catholic Church, there is a beautiful overlook of the Tobago Cays, Canouan and Union Island.
Detailed Map of Mayreau, Grenadines
Top Things to Do in Mayreau, Grenadines, from a Cruise Ship - Created by BoostVacations.com Staff
Top Things to Do in Mayreau, Grenadines , from a Cruise Ship - Feel free to add, vote or provide feedback to the list
Jun 02, 2014 - dennis-hideaway.com -

18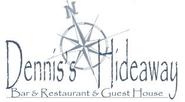 Dennis' Hideaway is your key to a natural holiday in the heart of The Grenadines. Here you can Visit the beautiful islands of The Grenadines in Dennis' sport fishing boat, Meet the local people and enjoy their warm hospitality, Sunbathe and stroll on the most beautiful white sand beaches, Swim in the most crystal clear waters and experience the most breathtaking Snorkeling in the world, in the Tobago Cays and around Mayreau, Enjoy delisious local sea food.