Margarita Island, Venezuela Overview
Margarita Island is the largest island in the Venezuelan state of Nueva Esparta, situated off the northeastern coast of the country, in the Caribbean Sea. The capital city of Nueva Esparta, La Asunción, is located on the island. Primary industries are tourism, fishing and construction. Along with neighborhood Islands of Coche and Cubagua, comprises the state of Nueva Esparta.
There are at least 50 beaches on the island, which has a 106 miles (171 km) coastline. Playa El Yaque is popular as a windsurfing location. Playa Parguito, Playa Caribe, Playa Punta Arenas, Playa El Agua and Playa Puerto Cruz are also popular beaches. The island can be reached by direct flights from Caracas, scheduled or chartered flights from a number of North American and European cities or ferries from Puerto La Cruz, Cumaná, and La Guaira.
Detailed Map of Margarita Island, Venezuela
Weather
The climate is sunny and dry with temperatures ranging from 24 to 37°C. May is the hottest month in Margarita island with an average temperature of 29°C (84°F) and the coldest is January at 26°C (79°F) with the most daily sunshine hours at 9 in February. The wettest month is August with an average of 121mm of rain. The best month to swim in the sea is in August when the average sea temperature is 28°C (82°F)
Top Things to Do in Margarita Island, Venezuela, from a Cruise Ship - Created by BoostVacations.com Staff
Top Things to Do in Margarita Island, Venezuela, from a Cruise Ship - Feel free to add, vote or provide feedback to the list
Jun 02, 2014 - en.wikipedia.org -

56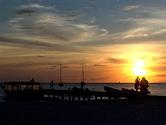 Isla de Coche ( Coche Island) is one of three islands forming the Nueva Esparta State of Venezuela, located in the Caribbean between Isla Margarita and the mainland. The other two islands are Isla Margarita, the main island of the state, and Cubagua, the smallest.
Jun 02, 2014 - en.wikipedia.org -

48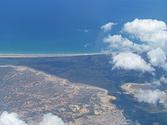 Laguna de la Restinga is a national park on the Isla Margarita, Nueva Esparta state, Venezuela. The main part of the park is a large salt lagoon, rich in fish and birdlife. It is on the Ramsar list of wetlands of international importance, and is classified as an Important Bird Area.
Jun 02, 2014 - museomarino.com -

44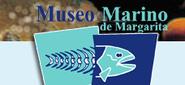 Jun 02, 2014 - en.wikipedia.org -

57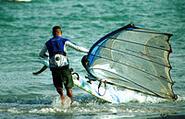 Playa El Yaque (El Yaque Beach) is internationally known as one of the seven best locations in the world having ideal conditions for windsurfing and kitesurfing, attracting enthusiasts from all over the world, especially from Europe. It displays a row of hotels, shops and restaurants close to the beachfront, featuring a wide range of facilities and sport gear.
Jun 02, 2014 - en.wikipedia.org -

43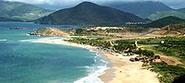 Playa Caribe is a beach situated a few minutes north of Juan Griego, at a small bay on the west coast of Isla Margarita. It is a fairly popular beach nearly a mile long (1200 m) with several restaurants and foodstands. Playa Caribe is an exposed beach break with moderate waves.
Jun 02, 2014 - en.wikipedia.org -

42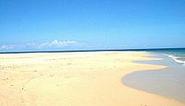 Playa Punta Arenas is the most western tip of Margarita Island, it's a fine white sand beach and home for many of the local fishermen. The fishermen's huts extend along a beach which leads to a sandy point which gives its name to both the village and the beach.
Jun 02, 2014 - en.wikipedia.org -

59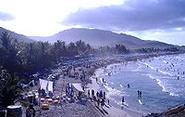 Playa Parguito (Parguito Beach) it is situated in the Northeast end of Isla Margarita. The beach is approximately 1000 m long and about 20 m wide. The waters tend to be more oceanic at Playa Parguito which has made it a perfect place for surfing.
Jun 02, 2014 - en.wikipedia.org -

44
Playa El Agua (The Water Beach) is the most famous tourist development on Margarita Island.[citation needed ] El Agua is 2.5 miles (4 km) long, 30m wide, gold sand lined with huge palm trees that give shelter to numerous restaurants that offer their service directly to chairs located in the fine sand.
Jun 02, 2014 - parquediverland.com.ve -

46

Bienvenido Diverland! El parque de diversiones de la Isla de Margarita A pocos minutos de Porlamar, ocupando unas cuantas hectáreas de terreno, se encuentra el parque sus grandes dimensiones hacen fácil advertir su presencia desde la carretera.
Jun 02, 2014 - en.wikipedia.org -

56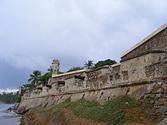 San Carlos de Borromeo Fortress ( Spanish: Castillo San Carlos de Borromeo) is a colonial fortress in the Bay of Pampatar in the southeast of Isla Margarita, Venezuela. It was completed in 1684, standing on the site of an earlier fortification, in an era when there was a constant threat from pirates or privateers.
Jun 02, 2014 - cabatucan.com -

43
Cabatucan Ranch in Macanao, Margarita Island, Venezuela. Discover the most beautiful horseback rides in the caribbean...An unforgettable horseback riding in the far west of Margarita Island