Homer, AK Overview
Homer is a city located in Kenai Peninsula Borough in the U.S. state of Alaska. Long known as The "Halibut Fishing Capital of the World." Homer is also nicknamed "the end of the road," and more recently, "the cosmic hamlet by the sea."
Homer is on the shore of Kachemak Bay on the southwest side of the Kenai Peninsula. Its most distinguishing feature is the Homer Spit, a narrow 4.5 mi (7.2 km)) long gravel bar that extends into the bay, on which is located the Homer Harbor. Much of the coastline as well as the Homer Spit sank dramatically during the Good Friday Earthquake in March 1964. After the earthquake, very little vegetation was able to survive on the Homer Spit.
Detailed Map of Homer, AK
Weather
Climate (Köppen Dsc) due to the cool summers. Winters are snowy, long but not particularly cold, especially considering the latitude, with the January featuring average highs only slight below freezing. Snow averages 50 inches (127 cm) per season, falling primarily from November through March, with some accumulation in October and April, and rarely in May. An average annual minimum of around −10 °F (−23 °C). Summers are cool due to the marine influence, with 75 °F (24 °C) highs or 55 °F (13 °C) lows being extremely rare.
Top Things to Do in Homer, AK, from a Cruise Ship - Created by BoostVacations.com Staff
Top Things to Do in Homer, AK, from a Cruise Ship - Feel free to add, vote or provide feedback to the list
May 30, 2014 - akcoastalstudies.org -

25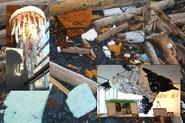 The Center for Alaskan Coastal Studies (CACS) is a 501-c-3 environmental education not-for-profit organization in Homer, Alaska. Established in 1982, CACS delivers educational programs and guided tours to over 11,000 students and other visitors every year.
May 30, 2014 - islandsandocean.org -

34
Alaska Islands and Ocean Visitor Center is the gateway to the Alaska Maritime National Wildlife Refuge. We provide interpretive, educational, and research facilities that are open to the public year-round. Overlooking Kachemak Bay and the Cook Inlet, we are located in Homer, Alaska.
May 30, 2014 - en.wikipedia.org -

26
The Pratt Museum is a local museum in Homer, Alaska concerning Kachemak Bay in Southcentral Alaska. The museum's motto is "art, science, and culture of Kachemak Bay." The museum focuses on subjects like early homesteading, Native Alaskan traditions, local contemporary art, and an exploration of the marine and terrestrial life around Kachemak Bay.
May 30, 2014 - en.wikipedia.org -

30
Kachemak Bay State Park and Kachemak Bay Wilderness Park is a 400,000-acre (1,600 km 2) park in and around Kachemak Bay, Alaska. Kachemak Bay State Park was the first legislatively designated State Park in the Alaska State Parks system. Kachemak Bay State Wilderness Park is the state's only legislatively designated wilderness park.
May 30, 2014 - en.wikipedia.org -

35

The Homer Spit is a geographical landmark located in Homer, Alaska on the southern tip of the Kenai Peninsula. The spit is a 4.5-mile (7.2 km) long piece of land jutting out into Kachemak Bay. The spit is also home to the Homer Boat Harbor.
May 30, 2014 - ptarmiganarts.com -

27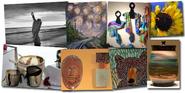 Ptarmigan Arts Cooperative Art Gallery is your one-stop source for Alaskan art in Homer, Alaska
May 30, 2014 - seldoviabayferry.com -

32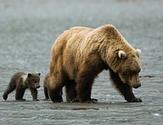 Seldovia Bay Ferry - Serving the communities of Kachemak Bay Alaska
May 30, 2014 - en.wikipedia.org -

26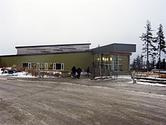 This article has multiple issues. Please help improve it or discuss these issues on the talk page . This article Please help to create a more balanced presentation. lends undue weight to certain ideas, incidents, or controversies. Discuss and resolve this issue before removing this message.
May 30, 2014 - bobstrophycharters.com -

34
For Homer halibut fishing charters choose Bob's Trophy Charters for successful and fun halibut fishing plus king salmon, silver salmon, and lingcod and rockfish charters.
May 30, 2014 - bunnellarts.org -

31

Innovative Art in All Media