Haines, AK Overview
Haines is a census-designated place located in Haines Borough, Alaska, United States. It is in the northern part of the Alaska Panhandle, near Glacier Bay National Park and Preserve. the city has a total area of 21.5 square miles (56 km), of which, 13.5 sq mi (35 km) of it is land and 8.0 sq mi (21 km) of it (37.26%) is water.
Many tourists visit during the annual appearance of bald eagles in the Alaska Chilkat Bald Eagle Preserve between October and February. During this time, Haines has the largest concentration of bald eagles in the world. The community and surrounding area is also extremely popular for outdoor recreation. Rafting in the Chilkat River and hiking in the Takshanuk Mountains (Mount Ripinski and other peaks) are both popular. Growing winter recreational opportunities are available at and around Chilkat Pass for which Haines serves as a gateway with the Haines Highway. In recent years, Haines has received increasing attention as a site for heli-skiing. The Davidson Glacier, due to its relatively accessible nature, is also a popular attraction.
Lutak Inlet and Chilkoot Lake are easily accessible and popular fishing sites. Lutak Inlet is frequented by numerous sea lions, seals, and orcas.
Detailed Map of Haines, AK
Weather
Although it is located in the Alaska Panhandle, Haines is the northernmost occurrence of a humid continental climate in the North American continent and is also noteworthy for its pronounced drying trend in late spring and early summer, which otherwise is seen adjacent to hyperhumid oceanic climates only around Lago General Carrera in South America.
Top Things to Do in Haines, AK, from a Cruise Ship - Created by BoostVacations.com Staff
Top Things to Do in Haines, AK, from a Cruise Ship - Feel free to add, vote or provide feedback to the list
May 30, 2014 - kroschelfilms.com -

26
Recently featured in the Sydney Morning Herald Postcard: Animal attraction in Alaska
May 30, 2014 - en.wikipedia.org -

27
The Chilkoot River is a river in Southeast Alaska, United States, that extends about 20 miles (32 km) from its source and covers a watershed area of 100 square miles (260 km 2). The source of the river is in the Takshanuk Mountains to the west and the Freebee glacier and unnamed mountains to the east.
May 30, 2014 - en.wikipedia.org -

22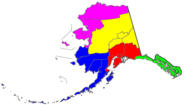 The Alaska Chilkat Bald Eagle Preserve is a state park and wildlife refuge in the U.S. state of Alaska near Haines. Established in 1982, the park covers 49,320 acres (199.6 km²), mainly along the Chilkat River, with sections along the Klehini and Tsirku rivers.
May 30, 2014 - en.wikipedia.org -

25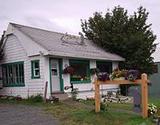 The Hammer Museum, located in Haines, Alaska, U.S., is the first museum in the world dedicated to hammers. The museum was founded in 2002 and became a non-profit organization in 2004. It features over 1,400 hammers and related tools, ranging from ancient times through the colonial days to the industrial era.
May 30, 2014 - en.wikipedia.org -

20
The library was first incorporated by the Haines Women's Club as the Haines Library Association in 1931. The library was moved into new quarters in 1959 and saw additions in 1979 and 1987.
May 30, 2014 - baldeagles.org -

27
The American Bald Eagle Foundation and Live Raptor Center in Haines Alaska is dedicated to the preservation of our national symbol
May 30, 2014 - hainesskagwayfastferry.com -

23
May 30, 2014 - en.wikipedia.org -

22
The Chilkat River [pronunciation? ] is a river in British Columbia and southeastern Alaska that flows southward from the Coast Range to the Chilkat Inlet and ultimately Lynn Canal. It is about 80 kilometres (50 mi) long.
May 30, 2014 - hainesgolf.com -

24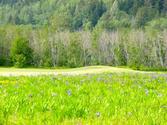 Golfing in Haines Alaska - Valley of the Eagles Golf Links provides a great experience for visiting and local golfers alike. Looking for Golf in Alaska...look to Haines Golf!